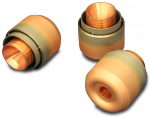 Lance tip
Lance tip made of forged precursor material – only here can you obtain a lance tip that is optimised for your specific application. We support you in choosing a forged head with comprehensive advice on process technology and metallurgy – exclusively based on your individual production parameters and production needs.
---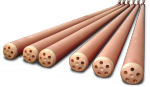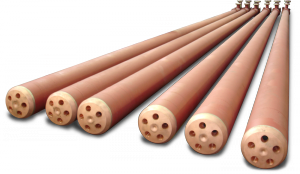 Complete Oxygen Lances
We produce and deliver ready-to-install oxygen lances for all common steelworks processes (LD or BOP process, Sonderfrischeverfahren, and all areas of secondary steel making).
---